As y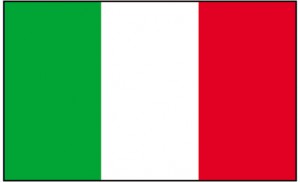 ou know from our Annie's Team About Us page, I am 100% Italian. Although my Husband calls me Annie, my birth name is Annamaria

. I love to cook, and I love to share my recipes with friends and family.  When we first created this blog, I thought I would post all my recipes under the tab titled "Food".  But as with any project, sometimes changes are necessary to make improvements, so I have now added a new tab under Food called A Taste of Italy – Recipes From Home. Here I will post many of our "secret"

 family recipes.  You can also receive our Featured Recipe Of The Month – a 4×6 recipe card.  Just enter your name and email to the right where you see FEATURED RECIPE.  We also thought that it would be fun to add this page My Italian Heritage. Here I give you a little family history and insight into not only where my inspiration comes from, but also who gave me my love of cooking.  Additionally, if you hover over the "Italian Heritage" tab you will find a drop down tab called "Tales, Tidbits, &, Tarantellas" which will contain articles and stories about growing up in an Italian Family.
I know you will enjoy reading and trying my recipes and cooking them for your family.  I do include pictures of my food, although I rarely take pictures of every single cooking step (I find that is a bit much).  Also, I am more of a cook than a photographer, so although the pictures may not be as great as those in magazines, the food is first rate.  (I am working on improving my photography skills though.)
Now, for my heritage:  My grandparents on both sides came from Italy.  My mom's family is from Sicily and my dad's family is from Northern Italy.  So, you could say I have the best of both worlds.  Both families have their own delicious recipes, and they are very different from each other.  I have great childhood memories of delicious meals prepared by my Grandma Ann (my mom's mom).  My mouth waters just thinking about going to her house for dinner or holidays.  Sometimes, she would even make dinner for my husband and the guys at the firehouse.  I sure miss her, and not just for her cooking.
I never met my dad's mom, as she died when my dad was only 17.  My dad's dad (Mr. George – that's what everyone called him) and my dad's sister, Marge, were also very good cooks.  My dad is a fabulous cook, although he can be a bit messy when he's in the kitchen.  Everyone loves my dad's cooking.  He cooks great dinners for our family, and he is usually in charge of cooking for his men's golf league.  And for holidays, everyone looks forward to his Baccala for Christmas Eve and his annual New Year's Day meal of Soup and Soup Meat.  And, when he attends parties, his Breaded Eggplant is a hit and is one of his most requested dishes to bring.  (These secret recipes will soon be featured here.)
Actually, my dad is a pretty famous guy here on the South Side of Chicago.  For 30 years, he owned the well- known and well-loved store, Carmen's Italian Foods.

His father, Mr. George, started in the Italian Food business back in the 1930's with a small Italian Grocery Store on Taylor Street in Chicago, Illinois. 
 The business moved a few times and the name was changed to my dad's name (Carmen) and eventually found a permanent home on 63rd Street.  This is where I grew up – in Carmen's Italian Foods.  So, I will have many stories to share about this period of my life.
So that's an overview of My Italian Heritage. I am very excited about starting this new section for Annie's Team and hope you will love reading it as much as I enjoy writing about it for you. Click Here For A Taste of Italy – Recipes From Home
Also if you would like to immediately receive our featured 4×6 recipe card of the month – Just enter your name and email to the right where you see FEATURED RECIPE.