Today marks the first day of October, and for our family the official start of the cold and flu season.  I made a huge batch of my homemade chicken soup as one measure for fighting the current bug in our home.  Then I got to thinking that I have posted a few really good soup recipes in the past.  Thought this would be a good time to remind you about them.  There is nothing like a hot bowl of homemade soup to make you feel good.  So, in case you missed these previous posts check out my:
Homemade Chicken Noodle Soup – Great for colds and great tasting.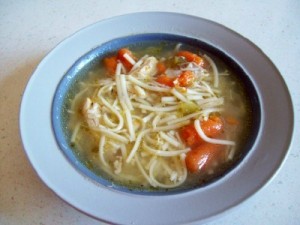 Ditalini Soup with Spinach and White Beans – A Classic Italian Soup to warm your tummy.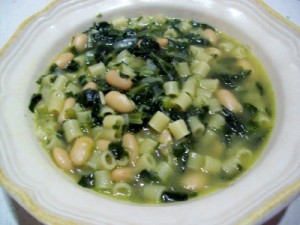 Spicy Turkey Vegetable Barley Soup – Helps turn on the heat to keep you warm.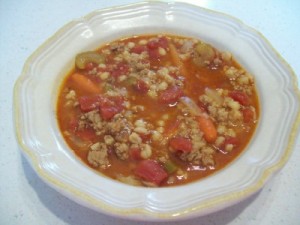 I know I will be making more batches of soup this season and will share my new recipes with you.  But for now, try these to get started.  And, if you have any favorite soup recipes, please share them with us.