Here's a recipe for a healthy smoothie.  It tastes great and it's great for you.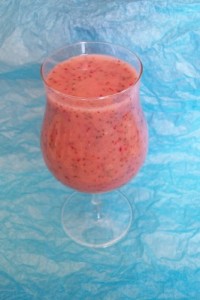 This smoothie combines the health benefits of banana, strawberry, and chia seeds.  Besides reaping the health benefits of chia seeds, your appetite will be satisfied and your sweet tooth calmed.  Try this smoothie.  You will love it and so will your body.
I used my Magic Bullet to blend this smoothie.  Also, I mixed the chia seeds and orange juice together and let them sit for a few minutes while I cut up the fruit.
I'd love to hear about your favorite healthy smoothie too.
You will need:
2 TBSP Chia Seeds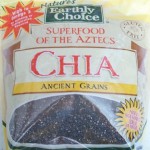 1 cup of orange juice
1 banana, sliced
1 cup of fresh strawberries, sliced
1 TBSP Honey (optional)
3 ice cubes
Blend until smooth.
Pour into a glass.
Enjoy!
Note: Chia seeds soak up liquid and form a gel, so don't let your smoothie sit too long.  Drink it immediately or you will get a gel like texture.