Yesterday I gave you some ideas for luncheons you could prepare for your teachers in celebration of Teacher Appreciation Week.  Hopefully you found those helpful.  Today I thought I would give you some ideas for gifts you could give your teachers.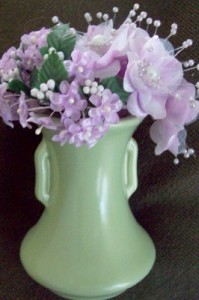 As I mentioned, at our school, the room moms do something special for the teachers every day of that week. At the beginning of the year, we ask each teacher to complete a short survey with questions like where do they like to eat out, what is their favorite beverage, favorite snack, favorite plant, what are their hobbies, etc.  This helps us with our gift planning.  Here are some of the gifts we have given our teachers:
–Scrapbook:  We gave each child a sheet of paper that they could decorate and write about their favorite memory of the school year.  We also requested that each parent provide a picture of their child.  The room moms then created a scrapbook with the pictures and handwritten notes from the children, and presented the scrapbook to the teacher on behalf of the entire class.
–Scrapbook Basket:  If your teacher's hobby is scrapbooking, provide a basket and ask each child to bring one scrapbook item (stickers, embellishments, paper, etc.)
–Fleece/Prayer Blanket: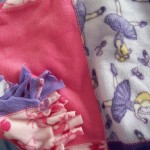 Provide the fleece with sections already cut.  Work with the children during a recess hour so they can tie the ends and make a beautiful blanket for the teacher.  Have the children say a special prayer for the teacher while they are tying the ends.  Choose fabrics that reflect the teacher's likes (dogs, sports team, flowers, etc.)
–Dinner Tonight:  Create a meal that the teacher can take home to share with his/her family.  You could make a casserole type meal, or marinate some steaks and put them in a Ziploc bag.  Ask for help with items like bread, salad, sides and dessert.
–Flower Bouquet:  We asked each child to bring in a single flower.  We provided the vase and created a nice bouquet for the teacher.
–Fruit Basket:  We provided the basket and asked each child to bring in one piece of fruit and presented a nice fruit basket to the teacher.
–Recipe Box:  We provided the box and asked each family to provide a recipe card with one of their family's favorite recipes.
–Lunch and Coffee & Donuts:  Bring in lunch during the afternoon and coffee and a donut or muffin during the morning.
–Salon Basket:  Buy a gift card to their favorite salon and provide a basket.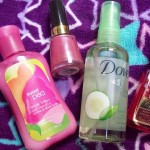 Ask the children to bring in one item (shampoo, lotion, nail polish, etc.) to create a nice salon/spa basket.
–Gardening Basket:  We provided the basket and had the children bring in items like seeds, gloves, small potted plants, plant food, etc.
–Class Picture:  For our kindergarten class, we had the children lie down on the gym floor and spell out "WE LOVE YOU" with their bodies.  We stood above them (up on the stage or a high bleacher seat) and took a picture and framed it for the teacher.  For older grades, we have taken a class picture and put it in a frame with matting they could sign their names on.  For the computer teacher, we made the class picture into a mouse pad.
–Movie Night:  Provide a basket and ask the children to bring in either popcorn or candy or popcorn seasonings to create a nice movie basket. Consider including a gift card for pizza or movie rentals.
–Coffee/Tea/Hot Cocoa Basket:  Depending on what their favorite beverage is, create a basket of different flavors of coffee, tea, or cocoa.  We provided the basket and asked each child to bring in one item.  Be sure to include some cookies.
–Handmade Notes:  Teachers love getting notes, poems, or songs created by their kids.  Have the kids write something special.  You could put it together in a book, and you could have the kids read/sing their composition during a special time during the school day.
–Dessert Cart: Ask for volunteers to make a variety of home baked goodies.  (Be sure to specify what you need so that you don't get all chocolate chip cookies.) Create platters of the delicious bakery items.  Put them on a rolling cart and roll down the hall stopping at each room so the teacher can pick out a treat for the day.
Well, those are a few ideas to help you get started.  Hope this helps you make Teacher Appreciation Week a special time for your wonderful teachers.
May God bless you and your teachers!
Note: Many of our gifts were baskets.  We were able to purchase inexpensive baskets and the plastic gift basket wrap at the dollar store.