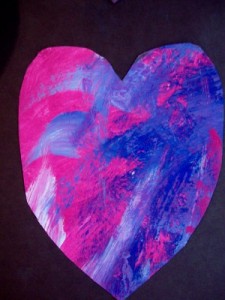 It seems like May is one of the busiest months of the year.  There are so many special things to celebrate during this time.  One important event to remember is Nurse's Week.  National Nurse's Day is on May 6th, and Nurse's Week ends on May 12th, the birthdate of Florence Nightingale, the woman known as the founder of professional nursing.
This is a special week to remember those wonderful nurses in your life.  Whether it is a special nurse in your pediatrician's office, your nurse practitioner, staff nurse in your doctor or dentist office, a nurse in an ER room or hospital, a nurse in an assisted living center, even your school nurse – all these special people have a very important job, and this is a great time to show them how much they are appreciated.
I thought I would share some ideas for how you can make this a special time for that special nurse in your life.  Your gift doesn't have to be anything extravagant, just something to let them know how special they are.
 Gifts of food: This can be applied to either a specific nurse or for a floor of nursing staff.
– Consider bringing in pastries, fresh fruit, and bagels during the morning hours. 
– Drop in during the afternoon and bring lunch.
– Create or Purchase baskets/bouquets of fruit, chocolate, cookies, flowers, fudge, candy, chocolate dipped strawberries, tea, cocoa and snacks.  As you know from reading some of my past posts, I am a big fan of Trader Joe's.  They have a variety of unique snack items that you could use to create your own basket of snacks.
– Make a tray of home baked goodies.
– Drop in during the afternoon break time and set up an ice cream social in the break room.  Bring in disposable bowls and spoons, ice cream, and a variety of toppings.
 Other gifts:
– A book and a special bookmark.
– Nurses spend a lot of time on their feet.  Create a spa basket that includes foot spray and lotions and nail polish.  Maybe even include a gift certificate for a pedicure.
– A coffee mug and a gift card to their favorite coffee shop.  Include a cute card that says "Thanks a Latte".
– Gift bag of several small items like pens, notebooks or journals, sticky pads, etc.  There are several cute options that can be purchased at the dollar store or dollar spots in Michael's and Target.  You can buy a gift bag, or decorate your own with embellishments like a Red cross, heart, angel, stethoscope, etc.
– Movie night basket that includes popcorn, candy and a movie rental gift card.  Or, you could give them a gift card to a theatre so they can enjoy a night out.
– Specialty items like shirts, charms, jewelry, that have nursing logos, symbols, or cute sayings can also be purchased.
 Well I hope that helps you get thinking about how you can make this Nurse's Day special.