I'm sure you know that today is Sweetest Day.  But, do you know why we even have a Sweetest Day?  If you are like most people, you probably believe it was a holiday created by a greeting card company.  That, however, is incorrect.  Actually, this holiday, which is usually celebrated on the 3rd Saturday in October, dates back to 1922.  A man named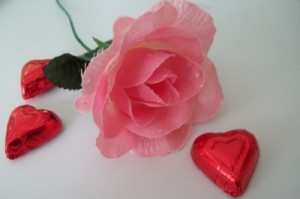 Herbert Birch Kingston, an employee at a Cleveland, Ohio candy store, wanted to bring some joy and cheer to local orphans, the homebound, the elderly, and others that he believed may have been forgotten during other holidays.  He decided to give out candy and little sweets to these forgotten groups.  Then, local candy makers in Cleveland followed his initial efforts and continued the tradition of giving and called this day "The Sweetest Day of the Year".  During the first year, they distributed over 10,000 boxes of candy to over 25 Cleveland area charities.
Over time, Sweetest Day has become more of a Valentine's Day type holiday, with its focus on romance.  Today we most often think of celebrating this day with romantic dinners, greeting cards, flowers, and my favorite – chocolate.  Basically, this holiday is meant to show love and appreciation to others.  It's a day to show others they are special; a day to do something special for that special someone.
I am always interested in finding out "why", and wanted to know why we celebrate this day.  Hope you found this interesting too.  Happy Sweetest Day to You!