Well just the other day, I received my COSTCO Members Reward Check.  So I went to COSTCO and decided to treat myself with things I wanted, but didn't necessarily really need.  I thought I would tell you about two of the products I purchased.  They are really good.  My family likes them and I think your family will too.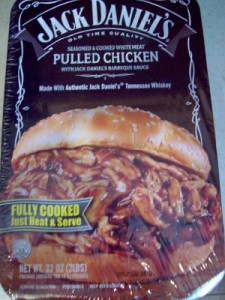 Jack Daniel's Pulled Chicken – I bought this once before and we just loved this.  It is a really nice item to have on hand, especially when you need a really quick dinner.  The package contains two 16 oz. pouches.  One pouch gets us three really satisfying sandwiches.  This is fully cooked pulled chicken with Jack Daniel's Barbeque Sauce.  Since it is fully cooked, all you need to do is heat it up and serve it.  The sauce is absolutely fantastic; it is made with Jack Daniel's Tennessee Whiskey.  You can serve your sandwich with a side of coleslaw or chips.  Quick and Easy Dinner – Absolutely Delicious!  We give it 3 thumbs up.
Brookside Dark Chocolate Acai with Blueberry – They were giving out samples of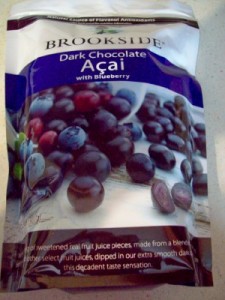 these the day I went shopping, so I got to try them before I bought them.  They sure were good, and good for you (as far as a sweet treat is concerned).  The dark chocolate coating is a natural source of flavanol antioxidants.  The inside contains real fruit juices from acai, blueberry, raspberry, cranberry, pomegranate and elderberry.  Yum!  If you are going to have a sweet snack, try this.  They are really good.  It will be difficult to practice portion control – believe me.
Well those are my picks for this week.  As I discover new products that we love, I will share that information with you.