This is my favorite salsa. It is so good, so refreshing, and so fresh. It's healthy too. (See my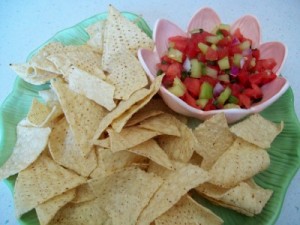 posts about the health benefits of lime and watermelon) Serve it with your favorite tortilla chips or as a side dish for your favorite summer grilling recipe. I can just eat spoonfuls of this stuff. It is so good. I know you will love it.
You will need:
3 cups seedless watermelon, finely diced
1 jalapeno pepper, seeded and finely diced
1 cup seedless cucumber, peeled and finely diced
¼ cup chopped cilantro
¼ cup freshly squeezed lime juice (from approx. 3 limes)
¼ cup finely chopped red onion
½ tsp. garlic salt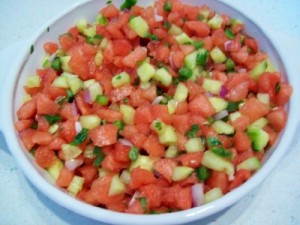 Place all ingredients in a medium bowl. Stir gently until well combined. Enjoy!