This is one of my absolute favorites. My cousin Gina brought this over for one of our family get-togethers and now I request it every time she comes over. It is very easy to make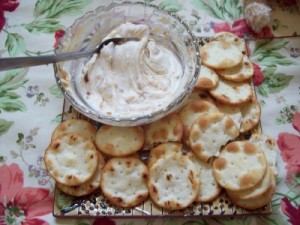 and only requires 2 ingredients. Gina buys her Adriatic Fig Spread from Whole Foods. This is the best. If you can't find that, you can try getting a fig jam/preserve from the specialty section of your local grocery store. Also, I have heard that Trader Joe's and Cracker Barrel sometimes carry a fig preserve.
This is a great appetizer that can be served with pita crackers as pictured above. When Gina brings over this dip, she serves it with a very thin, delicate breadstick called Grissini. It is good both ways and it is also good spread on a warm toasted bagel. Yum! You will love this!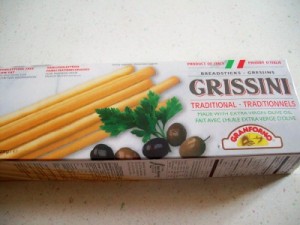 You will need:
8 oz. tub of mascarpone cheese
8.5 oz. jar of Adriatic Fig Spread
Mix about 1/3 -1/2 of the jar of fig spread with 8 oz. of the mascarpone cheese.
Mix well, chill, and serve.
Enjoy!