This w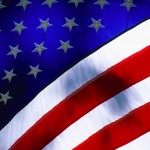 eekend presents a great time for personal reflection, and a great teaching opportunity for those who have kids.
While this 3-day weekend is the "unofficial" start of summer, it is much more than an extra day off of school or work, or a weekend of incredible bargains and sales for shoppers, or a time to enjoy the outdoors and try new grilling recipes.
It is a time to remember the men and women who gave their lives in service to their country so that we can have the freedoms we enjoy every day.
It is a time to honor those in the armed forces who have already died, and those who continue to serve our country.
It is a time to thank them and their families for their sacrifices.
It is also a great weekend to pray.
To pray for those men and women who keep us safe and free.
Pray that God will keep His shield of protection around them.
Pray that He will guard and guide them.
Pray that He will grant them the courage, strength, and skill they need to make it through their day.
Pray that they will trust in the Lord and feel a peace of mind and heart.
Pray that they feel love and support from their countrymen.
Pray for blessing upon the families they leave at home.
Pray for God's provision for them.
Pray that they also will trust in the Lord and feel peace and comfort.
Remember.
Reflect.
Honor.
Thank.
Pray.
Enjoy your weekend, courtesy of those who serve and protect the U.S. of A.
On a personal note: To Our Fathers Who Proudly Served & Our Cousin's Son Now Proudly Serving…Thank You!